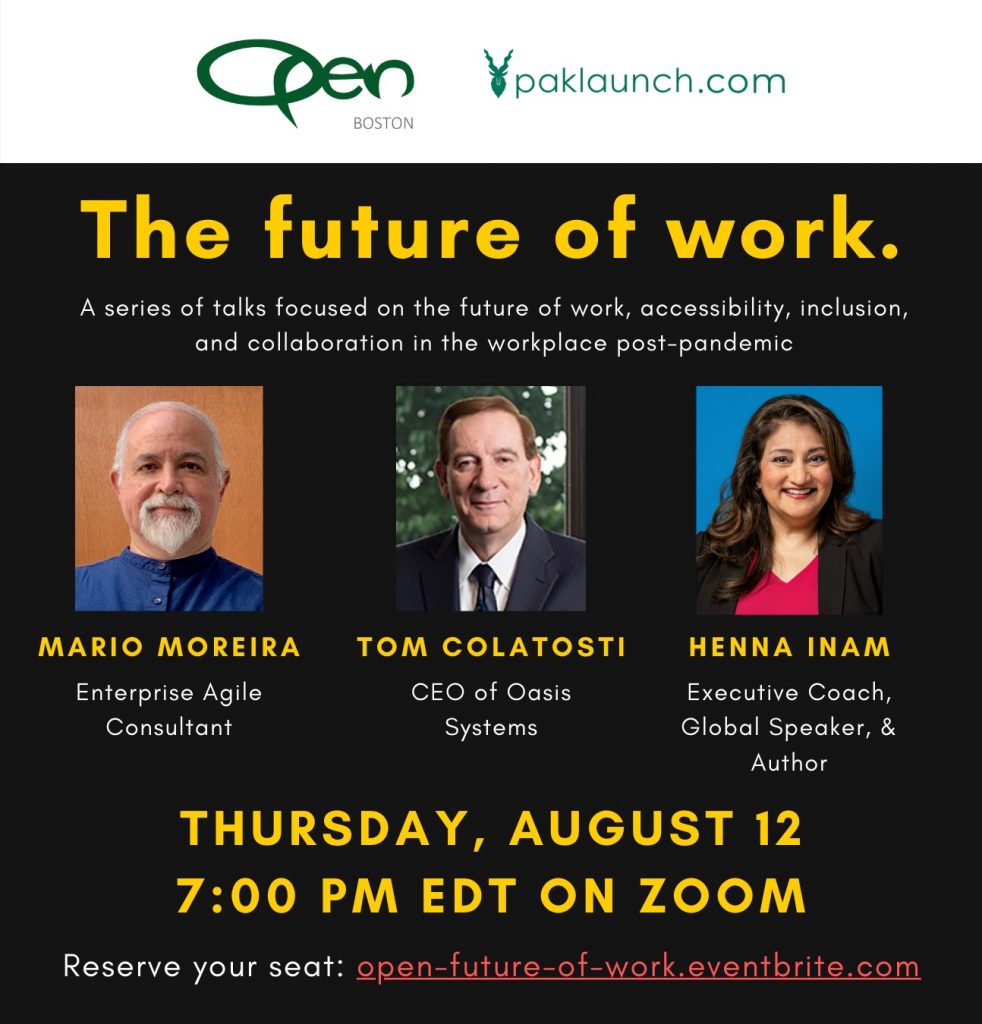 COVID has redefined not only the way we work but also how we lead the organizations. We've seen how flexible work arrangements contribute to a thriving culture that motivates productivity and innovation.
Join us at OPEN Boston's "FUTURE OF WORK" event on Thursday, Aug 12th at 7pm EST for a series of talks focused on the future of work, accessibility, inclusion, and collaboration in the workplace place post-pandemic.
Get insights into how corporations are changing office norms and adopting new policies for the better, including tactical tips on how you can apply those in your organization.
Agenda
"Work from Home, from the Office, or Hybrid? How do you determine the right work arrangements for your employees?" by Mario Moreira

"Thriving in a Remote Work Environment Now and into the Future" by Tom Colatosti

"How to Thrive in Disruption" by Henna Inam